PBS Learning Media Resources
PBS KIDS | Teach Your Way Activity Calendar
Timely resources aligned to early learning themes and skills for PreK-2 students
Click on the image for the downloadable pdf with active links, or go to the PBS Kids | Teach Your Way Collection on PBS LearningMedia to view activity calendars, plus more resources!
New! Spring Resources
Explore Spring with PBS Kids! Learn about the parts of a plant, seeds, and about how plants grow through media clips, extension activities, articles, and crafts. Share activities, articles, games, and printable materials with families to strengthen a school-to-home connection. Children will learn about the world around them through science, math, and art activities. As you engage in these lessons, you can feel confident that you are helping children grow up great! Also available in Spanish.
This group of resources is also part of the Teaching Early Science with the Changing Seasons Collection | PBS KIDS Self-Paced Learning for PK-2 educators. With tools from PBS KIDS, explore ways to integrate media-rich lesson plans in your classroom and empower students to expand their natural curiosity and understanding of the seasons.
NEW Grades K - 2 Teaching with Tunes Collection on PBS LearningMedia! Invite your students to sing, dance, and learn alongside their favorite PBS KIDS friends! Discover new and fun ways to integrate music into lessons, routines, and activities to inspire everyday learning. The curated songs center around themes like: social emotional learning, literacy, math, science, and life skills. Bring music into your classroom as you teach with tunes!

New PK - K PBS LearningMedia Collection from Work It Out Wombats!™, The PBS KIDS® animated series, for preschoolers and kindergartners, follows the adventures of a playful trio of marsupial siblings—Malik, Zadie, and Zeke—who live with their grandmother (named Super!) in a fantastical treehouse apartment complex. The Treeborhood is home to a diverse and quirky community of neighbors, who just happen to be wombats, snakes, moose, kangaroos, iguanas, fish, tarsiers, and eagles!
With an educational focus on computational thinking, Work It Out Wombats! introduces children to a creative way of thinking that helps them solve problems and complete tasks in more organized ways, using a toolkit of skills from computer science. For more about Work It Out Wombats!™, see the series website.
Middle School - High School +
NEW!!! Northern Nights, Starry Skies collection Photographer Travis Novitsky (Ojibwe, Grand Portage), shares visually stunning views of the night skies over Voyageurs National Park, the Boundary Waters Canoe Area Wilderness, and Quetico Provincial Park—together comprising the world's largest designated Dark Sky sanctuary. Artist and scholar Carl Gawboy (Ojibwe, Bois Forte), shares Indigenous star knowledge, complemented by Indigenous and cultural astronomers Maggie Lorenz (Ojibwe, Turtle Mountain and Dakota, Spirit Lake), Jim Rock (Dakota, Sisseton), Jessica Heim, and Bob King. Learn how artificial light is impacting our world from author Paul Bogard, and about the movement to reduce the harmful effects of light pollution from Starry Skies North founders Cynthia Lapp and Randy Larson, and bird expert Laura Erickson.
Co-produced by PBS North and Hamline University Center for Global Environmental Education(CGEE).All of the vignettes from the documentary can also be found on the Center's Waters to the Sea, Lake Superior Odyssey K-12 online learning program and Lake Superior Multimedia Gallery Kiosks and Pocket Gallery mobile app.
We would very much appreciate hearing from educators (in and out of school) about using these resources, and what additional, interactive activities for learning you have that may be useful, so we can grow this collection! Email us to share your ideas: education@pbsnorth.org
Media literacy is an essential skill for all students across a range of subjects, from Science to Social Studies to English Language Arts. This collection helps students identify, analyze, and investigate the news and information they get from online sources. The collection is also useful for a behind-the-scenes look at journalism and how information is researched, shaped, and reported.
Check out these great Learning Media Resources from our PBS Neighbors!
NEW!!! PBS North Collection

We will continue to develop our set of PBS LearningMedia collections that will feature videos, with K-12 lesson guides and activities based on our locally produced programs. We look forward to partnering with area youth, educators, mentors, and community members to create these resources. These resources will be classroom ready, and available to learners nationwide. Check back soon or sign up for our newsletter to receive updates as the work progresses!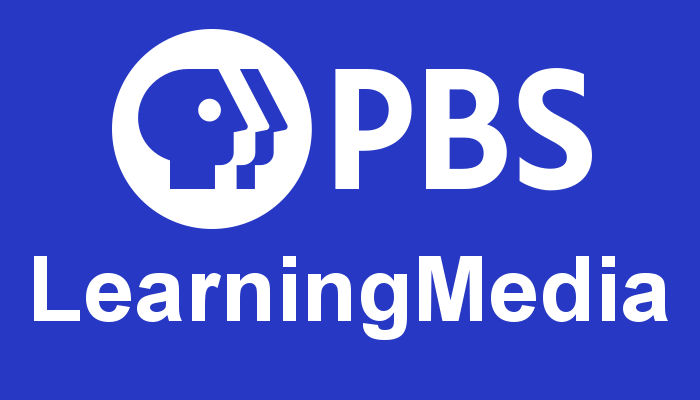 How to use PBS LearningMedia
PBS LearningMedia Student Site Filter Launch
On March 20, 2023, PBS LearningMedia will launch a grade filter on the student site to help visitors find the most relevant resources. When students enter the site, they will be prompted to select a grade band, and all resources presented to the student will be filtered to match their selected grade band.

This will help students find resources within their grade level, assist teachers in guiding their students to high-quality resources, and it will provide more information about the demographics of the students visiting the site.
Enable Lesson Assignments
This year, PBS LearningMedia also launched the "Enable Lesson Assignments" feature to facilitate our continued compliance with public school districts' data privacy agreements. The feature prompts teachers to provide their public school district and acknowledge the PBS LearningMedia privacy agreement when they use tools that require student PII (personally identifiable information) such as Lesson Builder, Class Rosters, and Quick Assign.