PBS Learning Media Resources
PBS KIDS | Back to School!
Can you believe that it's already time for back to school planning?! This school year, we will share a set of activity calendars that can be used all year long, to help educators integrate media in creative and developmentally-appropriate ways! The first calendar,
Back-to-School
, can be found in the
Teach Your Way collection
on PBS LearningMedia.
We'd love to hear and see examples of how the calendar activities are being used for learning, either in the classroom or at home:
education@pbsnorth.org
We hope you have a wonderful end of summer-- and a fantastic beginning as kids go back-to-school!
Nurture kids' curiosity about the natural world and inspire outdoor fun with our Explore the Outdoors resources. Introduce topics like bugs, nature, recycling, and Earth, and explore the outdoors together! Visit the Super Scientists collection for even more science-themed content!
Invite your students to sing, dance, and learn alongside their favorite PBS KIDS friends with this
Teaching with Tunes Collection
! Discover new and fun ways to integrate music into lessons, routines, and activities to inspire everyday learning. The curated songs center around themes like: social emotional learning, literacy, math, science, and life skills. Bring music into your learning spaces as you teach with tunes!

The resources in this SciGirlsPBS Learning Media Collection are changing how millions of girls think about science, technology, engineering and math—or STEM! Middle school girls explore the processes of science and engineering, following their own inquiry-based investigations with the help of scientist mentors, on a variety of topics. Gender-equitable teaching strategies and hands-on inquiries, rooted in research on how to engage girls in STEM. For younger students, also see these PBS Kids SciGirls videos and activities.

Middle School - High School +
NEW!!! Northern Nights, Starry Skies collection Photographer Travis Novitsky (Ojibwe, Grand Portage), shares visually stunning views of the night skies over Voyageurs National Park, the Boundary Waters Canoe Area Wilderness, and Quetico Provincial Park—together comprising the world's largest designated Dark Sky sanctuary. Artist and scholar Carl Gawboy (Ojibwe, Bois Forte), shares Indigenous star knowledge, complemented by Indigenous and cultural astronomers Maggie Lorenz (Ojibwe, Turtle Mountain and Dakota, Spirit Lake), Jim Rock (Dakota, Sisseton), Jessica Heim, and Bob King. Learn how artificial light is impacting our world from author Paul Bogard, and about the movement to reduce the harmful effects of light pollution from Starry Skies North founders Cynthia Lapp and Randy Larson, and bird expert Laura Erickson.
Co-produced by PBS North and Hamline University Center for Global Environmental Education(CGEE).All of the vignettes from the documentary can also be found on the Center's Waters to the Sea, Lake Superior Odyssey K-12 online learning program and Lake Superior Multimedia Gallery Kiosks and Pocket Gallery mobile app.
We would very much appreciate hearing from educators (in and out of school) about using these resources, and what additional, interactive activities for learning you have that may be useful, so we can grow this collection! Email us to share your ideas:education@pbsnorth.org

NEW!!!For grades 6 - 12, this Weathering the Future Collection helps students learn how weather patterns are changing. From longer, hotter heat waves, to more intense rainstorms, mega fires and multiyear droughts, the United States is experiencing the full range of impacts from a changing global climate. At the same time, many people are creating innovative solutions, marshaling ancient wisdom, and developing visionary ideas. The lessons they're learning today can help all of us adapt in the years ahead as the planet gets warmer and our weather gets more extreme.
For additional resources, see the Weathering the Future Outreach Toolkit which is designed to help schools, nonprofits, community groups, government organizations, and student groups plan and facilitate Weathering the Future discussions about local climate change impacts and solutions.

Media Literacy & Production

The NOVA Science Studio program is designed to provide students with the skills and tools to tell their own stories about science issues happening in their communities. The curriculum, developed by the NOVA staff, focuses on science journalism and video production. It provides support for engaging in discussions and activities as well as editorial guidance for students as they develop their stories for their videos, conduct research, and shoot and edit their videos. The curriculum is designed to be completed over 7 to 8 months. It is recommended that educators teach the NSS curriculum to students in sessions at least twice a week.
Media literacy is an essential skill for all students across a range of subjects, from Science to Social Studies to English Language Arts. This collection helps students identify, analyze, and investigate the news and information they get from online sources. The collection is also a useful behind-the-scenes look at journalism and how information is researched, shaped, and reported.
Check out these great Learning Media Resources from our PBS Neighbors!

We are proud to announce the arrival of Northern Nights, Starry Skies, our very first PBS LearningMeda Collection!
As our initiative grows, with your support, we will continue to develop new PBS LearningMedia collections featuring videos, K-12 lesson guides, and activities based on our locally produced programs. We look forward to partnering with you to create these classroom ready resources, available to learners nationwide. If you are interested, connect with us to share ideas and receive updates as the work progresses! Or apply for one of our Cardinal Learning Hub Seed Fund grants, to collaborate on a project!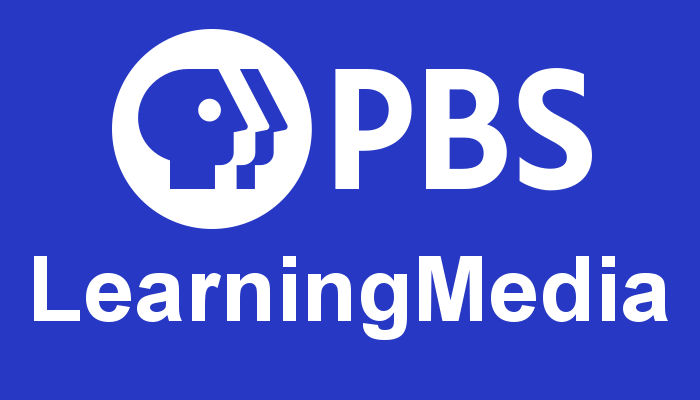 How to use PBS LearningMedia
PBS LearningMedia Student Site Filter
PBS LearningMedia has added a grade filter on the student site to help visitors find the most relevant resources. When students enter the site, they will be prompted to select a grade band, and all resources presented to the student will be filtered to match their selected grade band.

This will help students find resources within their grade level, assist teachers in guiding their students to high-quality resources, and it will provide more information about the demographics of the students visiting the site.
Enable Lesson Assignments
This year, PBS LearningMedia also launched the "Enable Lesson Assignments" feature to facilitate our continued compliance with public school districts' data privacy agreements. The feature prompts teachers to provide their public school district and acknowledge the PBS LearningMedia privacy agreement when they use tools that require student PII (personally identifiable information) such as Lesson Builder, Class Rosters, and Quick Assign.